Job searching morale, what is that? Simple, that's your morale while you are job searching. Whether you are employed or unemployed, job searching can be difficult. Especially when you are unemployed, job searching can lower your morale which can lead you to stop job searching all together. It is a frustrating process that you are bound to go through at least once in your life. Here, we will discuss four tips to improve and boost your job searching morale.
Networking groups – One of the best ways to help improve or boost your job searching morale is to join networking groups. For example, there is a new group that started in New Jersey called, "Neighbors Helping Neighbors". The founder of the group started the networking group on his own to pool resources together for people who are unemployed or underemployed. So, join a local group or start your own; find like-minded people who are in similar situations and you will be surprised at how people are going through the same struggles as you.
Alumni Associations – If you are a graduate of any college, anywhere, there is an alumni group. These groups may or may not be active, but you will never know unless you do some research. Majority of college alumni groups are pretty active in helping each other and if the group isn't active then another avenue for you to explore is the career services department. Most colleges have a few people dedicated to assisting their current students and alumni with finding jobs. These people usually know the HR professionals and hiring managers of local companies and would be able to pass your resume along for you.
LinkedIn – LinkedIn is the gathering of all professionals in one place. What better place to go when you want to talk to people? LinkedIn serves two purposes in this manner; one, to have enlightened conversations with professionals about pressing issues affecting your industry or profession and two, to enhance your online presence. If there is one thing that majority of job seekers are lacking in, it's their online presence. Don't be afraid to comment on a few articles and contribute to a few discussions. You never know if your future boss is reading that same article.
Google Hangout – What is this? Well, if you use Gmail or Google+, then you have access to it. Google Hangout gives you the ability to start an online video chat group. Everyday there are thousands of hangouts going on where people come together and discuss important topics to them. There are a multitude of Google Hangouts that are related to job searching. Not only will this help you learn some new tricks that other people are using, it will also help you brush up on some basic interviewing skills. Since the hangout is a video chat, it will require you to look professional and sound intelligent. Another great tool that could be used to enhance your job search.
I hope that you use these simple and effective ways to boost your job searching morale. It can be tough, but with the right mindset, you can accomplish it!
The famous Bruce Lee once said, "As you think, so shall you become."
Also, we encourage you to check out our Facebook page. If you LIKE us, we will give you free interviewing and job searching guides. Every advantage you can get in your job transition will get you that much closer to your dream job.

Testimonials
It is my absolute pleasure to recommend Marc. After five years at the same company, my interviewing skills had become somewhat rusty and I quickly became discouraged in my job search as I would make it really far in the interview process at a company, only to lose the job to "someone with more experience." That all turned around when I started working with Marc.
The A Better Interview website was very helpful, with many insightful articles, however, it was my one-one one interaction with Marc that I feel made the biggest difference. He brought a clear and experienced view to questions or concerns I had about how an interview went and the process I should expect, and there was always an innovative or creative approach in how to answer interview questions that would set me apart from the crowd. After getting so many helpful answers to my random questions on chat, I decided to go for the mock interview, which with his 2+ hours of expertise, proved to be the golden ticket to my dream job.
He was not just a career coach but a friend who truly wanted me to succeed in my job search, interview, negotiation and new career and was willing to spend all night on the phone if I felt I needed it. He truly cares about his clients and has an overwhelming excitement for what he does which really shows through and translates into an amazing service.
Jessica B. - North Carolina
Marc is incredibly insightful, engaging and game changer of the recruitment industry. I highly recommend Marc.
Marc was a pleasure to work with. He was always willing to offer his assistance in all aspects of my job hunt including interview preparation and resume writing. He was also punctual at each step of the process which was a tremendous help. If you're stuck in a rut and looking to advance in your career, I recommend you email Marc as soon as possible.
If you're looking for a perfect resume or the best advice on how to master an interview, A Better Interview is your best choice. I'm really grateful I found them. They not only rephrased my resume by adding those powerful key words, making it a hitter its never been before, but also taught me easy tricks during the Mock Interview on how to make interviewing fun. They were fast, efficient, friendly and very professional. I know I have a much better chance to relocate to the US now.
Gabriella T. from Hungary
It gives me great pleasure to recommend A Better Interview. I can say that I would not be where I am today were it not for A Better Interview. They took the time to respond to my concerns and made me comfortable with the interview process, and answered all my questions. They are an example of the highest standard that all companies should aspire to.
I hired 'A Better Interview' to update my resume and he not only updated the format and structure but was able to make it more deliberate, precise, condensed and clearly read! These guys are great and highly recommended. thanks guys!
A Better Interview could not have come at a better time in my job search efforts. Being an experienced, yet unemployed professional, was unsettling at best and very stressful at its worst. Marc's service gave me the support I needed in updating both my resume and LinkedIn profile. I will continue to give A Better Interview my referrals and would recommend giving his services as a gift to others in need of a confidence and job search boost.
A Better Interview is the best thing that happened to my job search. I was hesitant at first since I was sending resumes out and not even getting any interviews. After having my resume reviewed and integrating those key words I was lacking, it really helped. The mock interview service helped give me the confidence to get through my interview and feel better prepared with my 'must-have' checklists. I landed the job and am looking forward to starting my new career thanks to A Better Interview.
I never thought I needed interview practice, but when going from a part time job to a full time career I wasn't getting any responses. When I saw my dream career opportunity I was hesitant to apply. I knew my resume had good information, but I couldn't figure out how to SELL myself. That's why I reached out to A Better Interview for help. They helped me rework my resume and coached me before each interview and I got the job! Couldn't have done it without their help.
What a great help abetterinterview.com has been for me! They really took the time to help me organize my resume, as well as offer advice on how to look for a job. They offered creative thoughts, which provided me a different direction that I had never been given before. After reworking my resume and organizing my goals, abetterinterview.com really has me moving in a positive direction!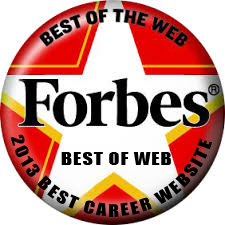 Categories