There are plenty of things to consider when deciding whether to accept a job offer – title, salary and benefits, to name a few.
All of these are important factors, but don't overlook culture.
Employees at companies with positive cultures are typically happier with their jobs, more engaged and more successful. Working at a company with a negative culture, however, can lead to unhappiness and disengagement and send your career into a rut.
Don't wait until your first day on the job to discover that you have signed on with a company that has a bad culture. Your job interview is a chance to evaluate the culture of a prospective employer.
If you spot the following during an interview, think twice about signing on:
The Interviewer is a Jerk

The pressure to convince a prospective employer that you're the person for the job can be nerve-wracking. That said, a job interview shouldn't be a negative experience (unless you haven't prepared!). If the interviewer is rude, dismissive or critical, you're getting an inside look at how people treat each other. And if the mistreatment starts during the interview, chances are it's going to get worse once you start the job.

The Interviewer is Secretive

Good relationships, in life and in work, are based on mutual trust. Building that trust begins during the job interview. You're expected to be candid and truthful. You should be able to expect the same from an interviewer. If the interviewer refuses to answer questions – especially about employee turnover – withholds information without a good explanation or gives guarded responses, it's logical to assume he's hiding something. And that something is probably a bad culture.

The Office is Sad

Take a look around the office. Are people interacting? Are they collaborating? Do they seem to enjoy being there, doing what they're doing? Or, do employees appear to be cubicle bound, quietly going through the motions until quitting time comes and they are granted a brief reprieve from their waking work nightmare? If current employees don't seem to enjoy working there, chances are you won't either.

The Company has a Bad Reputation

During your pre-interview prep, research what customers, clients and employees have to say about the company. If customers aren't treated well, employees are probably treated worse. Also, check out company reviews to see what employees have to say.
CareerBliss is an online career community dedicated to helping people find happiness in the workplace. Check out CareerBliss for company reviews, salary information and millions of job postings.
FREE e-book!
Search A Better Interview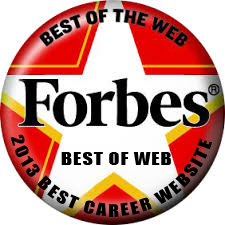 Categories