There are plenty of things to consider when deciding whether to accept a job offer – title, salary and benefits, to name a few.
All of these are important factors, but don't overlook culture.
Employees at companies with positive cultures are typically happier with their jobs, more engaged and more successful. Working at a company with a negative culture, however, can lead to unhappiness and disengagement and send your career into a rut.
Don't wait until your first day on the job to discover that you have signed on with a company that has a bad culture. Your job interview is a chance to evaluate the culture of a prospective employer.
If you spot the following during an interview, think twice about signing on:
The Interviewer is a Jerk

The pressure to convince a prospective employer that you're the person for the job can be nerve-wracking. That said, a job interview shouldn't be a negative experience (unless you haven't prepared!). If the interviewer is rude, dismissive or critical, you're getting an inside look at how people treat each other. And if the mistreatment starts during the interview, chances are it's going to get worse once you start the job.

The Interviewer is Secretive

Good relationships, in life and in work, are based on mutual trust. Building that trust begins during the job interview. You're expected to be candid and truthful. You should be able to expect the same from an interviewer. If the interviewer refuses to answer questions – especially about employee turnover – withholds information without a good explanation or gives guarded responses, it's logical to assume he's hiding something. And that something is probably a bad culture.

The Office is Sad

Take a look around the office. Are people interacting? Are they collaborating? Do they seem to enjoy being there, doing what they're doing? Or, do employees appear to be cubicle bound, quietly going through the motions until quitting time comes and they are granted a brief reprieve from their waking work nightmare? If current employees don't seem to enjoy working there, chances are you won't either.

The Company has a Bad Reputation

During your pre-interview prep, research what customers, clients and employees have to say about the company. If customers aren't treated well, employees are probably treated worse. Also, check out company reviews to see what employees have to say.
CareerBliss is an online career community dedicated to helping people find happiness in the workplace. Check out CareerBliss for company reviews, salary information and millions of job postings.

Testimonials
If you're looking for a perfect resume or the best advice on how to master an interview, A Better Interview is your best choice. I'm really grateful I found them. They not only rephrased my resume by adding those powerful key words, making it a hitter its never been before, but also taught me easy tricks during the Mock Interview on how to make interviewing fun. They were fast, efficient, friendly and very professional. I know I have a much better chance to relocate to the US now.
Gabriella T. from Hungary
It gives me great pleasure to recommend A Better Interview. I can say that I would not be where I am today were it not for A Better Interview. They took the time to respond to my concerns and made me comfortable with the interview process, and answered all my questions. They are an example of the highest standard that all companies should aspire to.
Kevin W. - New York
I hired 'A Better Interview' to update my resume and he not only updated the format and structure but was able to make it more deliberate, precise, condensed and clearly read! These guys are great and highly recommended. thanks guys!
Mark F. - New Jersey
A Better Interview could not have come at a better time in my job search efforts. Being an experienced, yet unemployed professional, was unsettling at best and very stressful at its worst. Marc's service gave me the support I needed in updating both my resume and LinkedIn profile. I will continue to give A Better Interview my referrals and would recommend giving his services as a gift to others in need of a confidence and job search boost.
Cherie C. - Illinois
A Better Interview is the best thing that happened to my job search. I was hesitant at first since I was sending resumes out and not even getting any interviews. After having my resume reviewed and integrating those key words I was lacking, it really helped. The mock interview service helped give me the confidence to get through my interview and feel better prepared with my 'must-have' checklists. I landed the job and am looking forward to starting my new career thanks to A Better Interview.
Jess D. - California
I never thought I needed interview practice, but when going from a part time job to a full time career I wasn't getting any responses. When I saw my dream career opportunity I was hesitant to apply. I knew my resume had good information, but I couldn't figure out how to SELL myself. That's why I reached out to A Better Interview for help. They helped me rework my resume and coached me before each interview and I got the job! Couldn't have done it without their help.
Jay P. - New Jersey
What a great help abetterinterview.com has been for me! They really took the time to help me organize my resume, as well as offer advice on how to look for a job. They offered creative thoughts, which provided me a different direction that I had never been given before. After reworking my resume and organizing my goals, abetterinterview.com really has me moving in a positive direction!
Lisa P. - Connecticut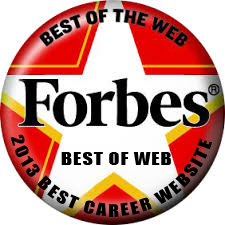 Archives