Interviews can always be a bit stressful and that is okay! It means you really want to do well and that is the first step to having a good interview. If you have not read our interview preparation section, we recommend that you do as we cover this topic in full depth.
Click here
. Below, are some tips to overcome the interview jitters.
Night Before the Interview:
Interview Prep: Check out our Job Description Preparation to remind yourself why you are the best for this job. Our prep shows you how to be prepared for every bullet on that job description so all of your answers are well thought out. This job description prep can even be brought with you so you can read it in the car and in reception when you are waiting to be called on.
Interview Checklist: Simple. Download our FREE checklist right here. We've already taken the time of creating a list so you do not have too. It is important to complete a "night before the interview checklist" so you can have a full night sleep. A full night sleep means no worrying and no worrying means you are prepared.
Rest:If you completed the first two bullet points, this is easy. Sleep is the most important aspect to a good interview. You do not want to be yawning in your interview or have puffy eyes. Get a full night's sleep to have a great start to your interview.
Day of the Interview:
Big Breakfast:You should not go to the interview hungry, so do not skimp on this one. Make sure you eat a full breakfast the morning of. Eggs are the best as it has been scientifically proven to increase the amount of connections (synapses) in your brain. Also, you do not want to be that person with a growling stomach in the interview.
Arrive Early and Get Pumped Up:. It is important to plan to be at the interview at least 15 minutes early; it gives you time to collect your thoughts and calm down. Once you arrive, get pumped up! This is the job you want. Time to be excited and show them how much you want it! We cover this topic here in further detail.
Smiling: Scientists have proven that if you smile when you talk you will be happier. As you are walking into that interview, put a smile on. Forget everything else that happened before walking in and show them that you are happy to be there. Even when you are in the interview, be sure to smile. Interviewers take note of the small things and it makes them happy to see that you really want to be there or that you really want the job.
Above are just a few tips that can help you overcome the jitters. We discuss this topic in more detail here. No matter what though, overcoming interview stress comes down to one thing: Confidence. Confidence in yourself that you are the best and this company only wants you. Many of today's interviewers are looking for confidence in everyone at all levels. Confidence is defined as, "The feeling or belief that one can rely on someone or something; firm trust". Lets reword the definition to fit interviewing. Confidence: The feeling or belief that an interviewer or hiring manager can rely on you; firm trust in you.
Also, we encourage you to check out our Facebook page. If you LIKE us, we will give you free interviewing and job searching guides. Every advantage you can get in your job transition will get you that much closer to your dream job.
Testimonials
If you're looking for a perfect resume or the best advice on how to master an interview, A Better Interview is your best choice. I'm really grateful I found them. They not only rephrased my resume by adding those powerful key words, making it a hitter its never been before, but also taught me easy tricks during the Mock Interview on how to make interviewing fun. They were fast, efficient, friendly and very professional. I know I have a much better chance to relocate to the US now.
Gabriella T. from Hungary
It gives me great pleasure to recommend A Better Interview. I can say that I would not be where I am today were it not for A Better Interview. They took the time to respond to my concerns and made me comfortable with the interview process, and answered all my questions. They are an example of the highest standard that all companies should aspire to.
Kevin W. - New York
I hired 'A Better Interview' to update my resume and he not only updated the format and structure but was able to make it more deliberate, precise, condensed and clearly read! These guys are great and highly recommended. thanks guys!
Mark F. - New Jersey
A Better Interview could not have come at a better time in my job search efforts. Being an experienced, yet unemployed professional, was unsettling at best and very stressful at its worst. Marc's service gave me the support I needed in updating both my resume and LinkedIn profile. I will continue to give A Better Interview my referrals and would recommend giving his services as a gift to others in need of a confidence and job search boost.
Cherie C. - Illinois
A Better Interview is the best thing that happened to my job search. I was hesitant at first since I was sending resumes out and not even getting any interviews. After having my resume reviewed and integrating those key words I was lacking, it really helped. The mock interview service helped give me the confidence to get through my interview and feel better prepared with my 'must-have' checklists. I landed the job and am looking forward to starting my new career thanks to A Better Interview.
Jess D. - California
I never thought I needed interview practice, but when going from a part time job to a full time career I wasn't getting any responses. When I saw my dream career opportunity I was hesitant to apply. I knew my resume had good information, but I couldn't figure out how to SELL myself. That's why I reached out to A Better Interview for help. They helped me rework my resume and coached me before each interview and I got the job! Couldn't have done it without their help.
Jay P. - New Jersey
What a great help abetterinterview.com has been for me! They really took the time to help me organize my resume, as well as offer advice on how to look for a job. They offered creative thoughts, which provided me a different direction that I had never been given before. After reworking my resume and organizing my goals, abetterinterview.com really has me moving in a positive direction!
Lisa P. - Connecticut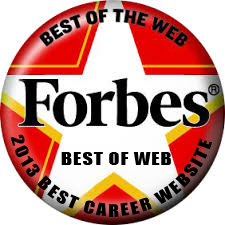 Archives