As recent graduates hit the pavement, armed with degrees but little or no experience, they often find the job market harsher than they expected it would be. This is not a new story. The past decade has seen elevated joblessness, depressed wages, and Federal spending cuts, all of which have contributed to a hostile job market, with graduates feeling the most hostility.
Degrees no longer hold the power they once did. It's no longer just about "What has been learned" so much as "How has that education been put to use so far?" In other words, what sort of experience does the job hunter have? But most graduates don't yet have work experience, so what are they to do?
Gaining Experience While Not Employed
The old cliché "You must have experience to get the job but must have a job to get experience" is a bit of a conundrum, but graduates can overcome this seemingly paradoxical challenge.
Interning or Volunteering
If the only thing keeping a graduate from landing that dream job is a lack of experience, then it makes sense to get that experience any way they can. Job hunters should spend at least a few hours a week either interning or volunteering within their industry of choice. Not only will this time provide critical experience, but it will also fill in the "gap" that naturally happens during a job search. For instance, a person graduates in June and is still looking for work the following spring. What have they been doing to fill that time constructively?
Volunteering and interning also helps to build a network of contacts that can someday offer recommendations and possibly connect the graduate to someone currently recruiting.
Joining Extracurricular Activities
Extracurricular activities are another endeavor employers look for when hiring. Although on-the-job experience is preferred, any activity that demonstrates skills such as leadership and teamwork will be considered an asset.
For instance, graduates who were involved in a society may have learned skills such as planning, project management and marketing. It's important that the extracurricular curricular activities reflect skills required by the job position.
Making a List of Accomplishments and Using them as Selling Points
Accomplishments can be gained in many facets of life, and recent grads should take a good look at everything they've done so far and make a list. Perhaps it was while traveling or studying abroad, or interning at a well-known company or winning specific awards in school; making a list, then choosing the top three accomplishments will help job candidates focus on specific selling points to highlight on resumes, cover letters and in-person interviews.
Revamping Resumes
There's no doubt about it, resumes are still vital tools in any job search. It's no longer enough to simply have a resume, candidates must make certain their resume stands out among a very large and hungry crowd.
When revamping a resume, graduates should realize first and foremost that it is an advertisement – nothing more, nothing less. And like all effective advertisements, a resume should be tailored for a target audience. In this case, each company is a unique audience and before resumes are sent out, they must be tailored to that specific organization and the specific role within it.
Today's resumes need to quickly grab the reader's attention and a job candidate can do that by including an engaging and succinct headline and skills summary. This allows the employer or recruiter to know right up front what a candidate will bring to the table.
Networking
Everybody has a network of people whether they realize it or not. By tapping into this network already in place, candidates have a chance of creating a job opening instead of filling one that hundreds of other candidates are going for. Identifying the most influential individuals within that network and brainstorming ways to strengthen those existing relationships is an ideal way to find those potential jobs.
Landing that first job after graduation is not easy. Following these tips, as well as staying positive and proactive is the best way to get hired, even when real-world experience is lacking.
Ta'Rikah Jones is a contributor at U.S News University Directory, a leading destination for locating distance learning programs and career information online.

Testimonials
It is my absolute pleasure to recommend Marc. After five years at the same company, my interviewing skills had become somewhat rusty and I quickly became discouraged in my job search as I would make it really far in the interview process at a company, only to lose the job to "someone with more experience." That all turned around when I started working with Marc.
The A Better Interview website was very helpful, with many insightful articles, however, it was my one-one one interaction with Marc that I feel made the biggest difference. He brought a clear and experienced view to questions or concerns I had about how an interview went and the process I should expect, and there was always an innovative or creative approach in how to answer interview questions that would set me apart from the crowd. After getting so many helpful answers to my random questions on chat, I decided to go for the mock interview, which with his 2+ hours of expertise, proved to be the golden ticket to my dream job.
He was not just a career coach but a friend who truly wanted me to succeed in my job search, interview, negotiation and new career and was willing to spend all night on the phone if I felt I needed it. He truly cares about his clients and has an overwhelming excitement for what he does which really shows through and translates into an amazing service.
Jessica B. - North Carolina
Marc is incredibly insightful, engaging and game changer of the recruitment industry. I highly recommend Marc.
Marc was a pleasure to work with. He was always willing to offer his assistance in all aspects of my job hunt including interview preparation and resume writing. He was also punctual at each step of the process which was a tremendous help. If you're stuck in a rut and looking to advance in your career, I recommend you email Marc as soon as possible.
If you're looking for a perfect resume or the best advice on how to master an interview, A Better Interview is your best choice. I'm really grateful I found them. They not only rephrased my resume by adding those powerful key words, making it a hitter its never been before, but also taught me easy tricks during the Mock Interview on how to make interviewing fun. They were fast, efficient, friendly and very professional. I know I have a much better chance to relocate to the US now.
Gabriella T. from Hungary
It gives me great pleasure to recommend A Better Interview. I can say that I would not be where I am today were it not for A Better Interview. They took the time to respond to my concerns and made me comfortable with the interview process, and answered all my questions. They are an example of the highest standard that all companies should aspire to.
I hired 'A Better Interview' to update my resume and he not only updated the format and structure but was able to make it more deliberate, precise, condensed and clearly read! These guys are great and highly recommended. thanks guys!
A Better Interview could not have come at a better time in my job search efforts. Being an experienced, yet unemployed professional, was unsettling at best and very stressful at its worst. Marc's service gave me the support I needed in updating both my resume and LinkedIn profile. I will continue to give A Better Interview my referrals and would recommend giving his services as a gift to others in need of a confidence and job search boost.
A Better Interview is the best thing that happened to my job search. I was hesitant at first since I was sending resumes out and not even getting any interviews. After having my resume reviewed and integrating those key words I was lacking, it really helped. The mock interview service helped give me the confidence to get through my interview and feel better prepared with my 'must-have' checklists. I landed the job and am looking forward to starting my new career thanks to A Better Interview.
I never thought I needed interview practice, but when going from a part time job to a full time career I wasn't getting any responses. When I saw my dream career opportunity I was hesitant to apply. I knew my resume had good information, but I couldn't figure out how to SELL myself. That's why I reached out to A Better Interview for help. They helped me rework my resume and coached me before each interview and I got the job! Couldn't have done it without their help.
What a great help abetterinterview.com has been for me! They really took the time to help me organize my resume, as well as offer advice on how to look for a job. They offered creative thoughts, which provided me a different direction that I had never been given before. After reworking my resume and organizing my goals, abetterinterview.com really has me moving in a positive direction!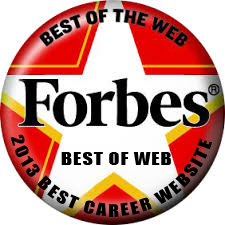 Categories