It does not matter where you are in your life; mid-career or seasoned, employed or unemployed, director or entry-level. We all need to know how to launch a successful job search in order to find our next job.
Before we describe our steps, we must first help you understand you! Think of yourself as a product or service. Every product or service you can think of has a brand behind it. Some of the world's best brands are McDonald's and Disney. You know exactly what they look, what they do, what they sell, etc. We can continue on, but you get the point.
Now, think of yourself. What is your brand? What do you people associate you with? Do people even know you in your industry?
These tips will help you to start thinking about your brand and if you follow our steps listed below, you will be able to increase your chances on landing your next interview. We discuss how to build your personal brand at length on our website, here.
Get in the right mind-set
Just as we discussed earlier, you need to figure out your brand. Again, it does not matter where you are in life, what matters is that you know who you are and what you can offer. This will help you build your confidence and tell employers you know exactly what you are looking for. It does not matter what type of job you are looking for, every employer wants people who know what they want themselves.
Prep the resume
Your resume must have a clear indication of what you can bring to your future employer. It must answer the question, how will you solve my problem? Have your resume looked over by us to make sure it's the best possible.
Network
Network is a big word as it can have many different meanings. We want to talk about networking strictly from the job search perspective.

In-person: Get out there! This is a tough one as many people are shy or introverted, but this truly is the best way to network. It is the original way to network. Find groups related to your job, a town/city get-together or meetings, religious organizations, library groups, career fairs, etc. There are endless places where you can go to meet other people. The point is get out there and meet new people.
Social Media: The key to remember here is to be careful. Social media outlets are easy places to "let go". Maybe have a debate with a friend over politics or post last weekend's pictures. The point is during the job search everything must remain professional. These outlets can become strong job searching tools if used correctly. Do not give any reason for a hiring manager to not hire you because of something silly on your Facebook profile.
LinkedIn: Yes, LinkedIn is social media, but in the job search it can be so much more. Think of it as the congregation of all hiring managers and recruiters. It's where all the cool job seekers hang out! You must build a phenomenal profile that showcases your skills and expertise to show the hiring manager/recruiter, "here is what I can do for you". It is LinkedIn that will allow you to join groups that are related to your job or industry and allow you to become that "expert". The more active you become, the more people will take notice. The more people who take notice, the popularity of your "brand" will grow. Remember, you are a brand and you must have a strong reputation. How do you want people to know you?
Friends and Family: The old saying, "It's who you know", is still true to this day. Your best advocates will always be your friends and family. When you begin your job search, tell them! Let the know exactly what you are looking for and ask them if they can connect you to any one they know. Read a previous article we have written on the importance of becoming a referral.

Build a routine:
It is easy to become distracted in today's world and lose track of what you were doing. With job searching, you must have a routine that you follow every day. Each routine is different to each person because it depends on where you are in your life. However, your routine could be that every day from 6:00-7:00 PM you will network with new people. 7:00-8:00 you will be on LinkedIn commenting in groups and staying on top of industry news. 8:00-10:00 will be dedicated to applying to jobs online.

Again this routine can be however you want it to be, but it is important that whatever you do, you do it consistently.

Stay true to yourself:
Seriously! Do not do anything that goes against your ethics and what you believe in. Do not lie or fabricate to make yourself look better. Do the right thing and stay true to who you are. Every employer is looking for genuine people.
Make your job search work for you and not against you. Our services at A Better Interview, LLC can help you improve your chances. We highly recommend that you take a look and if you have any questions, feel free to contact us. We will answer any questions you have.
Also, we encourage you to check out our Facebook page. If you LIKE us, we will give you free interviewing and job searching guides. Every advantage you can get in your job transition will get you that much closer to your dream job.

Testimonials
If you're looking for a perfect resume or the best advice on how to master an interview, A Better Interview is your best choice. I'm really grateful I found them. They not only rephrased my resume by adding those powerful key words, making it a hitter its never been before, but also taught me easy tricks during the Mock Interview on how to make interviewing fun. They were fast, efficient, friendly and very professional. I know I have a much better chance to relocate to the US now.
Gabriella T. from Hungary
It gives me great pleasure to recommend A Better Interview. I can say that I would not be where I am today were it not for A Better Interview. They took the time to respond to my concerns and made me comfortable with the interview process, and answered all my questions. They are an example of the highest standard that all companies should aspire to.
Kevin W. - New York
I hired 'A Better Interview' to update my resume and he not only updated the format and structure but was able to make it more deliberate, precise, condensed and clearly read! These guys are great and highly recommended. thanks guys!
Mark F. - New Jersey
A Better Interview could not have come at a better time in my job search efforts. Being an experienced, yet unemployed professional, was unsettling at best and very stressful at its worst. Marc's service gave me the support I needed in updating both my resume and LinkedIn profile. I will continue to give A Better Interview my referrals and would recommend giving his services as a gift to others in need of a confidence and job search boost.
Cherie C. - Illinois
A Better Interview is the best thing that happened to my job search. I was hesitant at first since I was sending resumes out and not even getting any interviews. After having my resume reviewed and integrating those key words I was lacking, it really helped. The mock interview service helped give me the confidence to get through my interview and feel better prepared with my 'must-have' checklists. I landed the job and am looking forward to starting my new career thanks to A Better Interview.
Jess D. - California
I never thought I needed interview practice, but when going from a part time job to a full time career I wasn't getting any responses. When I saw my dream career opportunity I was hesitant to apply. I knew my resume had good information, but I couldn't figure out how to SELL myself. That's why I reached out to A Better Interview for help. They helped me rework my resume and coached me before each interview and I got the job! Couldn't have done it without their help.
Jay P. - New Jersey
What a great help abetterinterview.com has been for me! They really took the time to help me organize my resume, as well as offer advice on how to look for a job. They offered creative thoughts, which provided me a different direction that I had never been given before. After reworking my resume and organizing my goals, abetterinterview.com really has me moving in a positive direction!
Lisa P. - Connecticut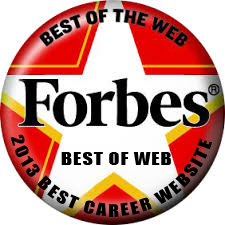 Archives