I've been noticing a trend with many of my clients with whom I help to improve their interviewing skills; they think the interview is about themselves! They believe that they are doing all the talking and answering all the questions so why wouldn't the interview be about themselves? My response to each person has remained consistent, "You must learn to flatter the interviewer." At the end of the day, people will hire people that they like and trust. Here are some tricks to do just that.
Learn To Flatter The Interviewer
Be A Solution To Their Problem: Here is the whole point to interviewing; the interviewer has a problem and they want to see if you can be a solution to that problem. I believe this is something we can all agree on. With that being said, you are probably going in to interviews thinking, "I'm going to show them that I am the best solution around!" Unfortunately, while that is right first step in thinking, you will fail in every step after that. The problem you will face is that you do not know their exact problem. You have an idea based off of the job description, but that's it. The secret is to ask. Instead of waiting until the end of the interview to ask a question, ask in the beginning. Ask the interviewer, "What specific problems are you facing today in your job and/or department?" When you ask a question like this, you are hearing directly from the source about what their problems are. Now, you can gear your answers specifically towards what their problems are and sound like an all-star.
Change The Way You Ask Your Questions: If I had to guess, you are asking questions such as, "What is the culture like?" and "What are three traits that you are looking for in the successful person?" A lot of coaches would argue those are great questions to ask and that you should ask them in every interview. However, to some degree, they are wrong. Remember, the key to interviewing is to flatter the interviewer. We can ask the same questions, but twist them a bit to learn the same thing while flattering the interviewing. For example, "What are a few things that you enjoy about the culture here at _____?" and "What are three traits that got you promoted here at _____?"

Now, lets think about those new questions. Not only are you still gaining the same exact answer from the previous questions mentioned, but you are also flattering the interviewer. You are giving them the opportunity to talk about themselves and you are asking them their own opinion. This is an easy distinguishing factor for you against the other candidates.

Do Your Research: This one can be a bit more difficult, but not impossible. Do your research and find commonalities between you and the interviewer. Sometimes you may not find commonalities until you are in the actual interview which will take a bit of off-the-cuff improvisation. However, with some basic Google searching and LinkedIn reviewing, you can find plenty of information to relate too. This goes back to my first point that people hire people that they like and trust. This is an easy way to build a basic rapport with the interviewer. Again, the point is the flatter the interviewer and talk about things they want to talk about.
Also, we encourage you to check out our Facebook page. If you LIKE us, we will give you free interviewing and job searching guides. Every advantage you can get in your job transition will get you that much closer to your dream job.
Testimonials
It is my absolute pleasure to recommend Marc. After five years at the same company, my interviewing skills had become somewhat rusty and I quickly became discouraged in my job search as I would make it really far in the interview process at a company, only to lose the job to "someone with more experience." That all turned around when I started working with Marc.
The A Better Interview website was very helpful, with many insightful articles, however, it was my one-one one interaction with Marc that I feel made the biggest difference. He brought a clear and experienced view to questions or concerns I had about how an interview went and the process I should expect, and there was always an innovative or creative approach in how to answer interview questions that would set me apart from the crowd. After getting so many helpful answers to my random questions on chat, I decided to go for the mock interview, which with his 2+ hours of expertise, proved to be the golden ticket to my dream job.
He was not just a career coach but a friend who truly wanted me to succeed in my job search, interview, negotiation and new career and was willing to spend all night on the phone if I felt I needed it. He truly cares about his clients and has an overwhelming excitement for what he does which really shows through and translates into an amazing service.
Jessica B. - North Carolina
Marc is incredibly insightful, engaging and game changer of the recruitment industry. I highly recommend Marc.
Marc was a pleasure to work with. He was always willing to offer his assistance in all aspects of my job hunt including interview preparation and resume writing. He was also punctual at each step of the process which was a tremendous help. If you're stuck in a rut and looking to advance in your career, I recommend you email Marc as soon as possible.
If you're looking for a perfect resume or the best advice on how to master an interview, A Better Interview is your best choice. I'm really grateful I found them. They not only rephrased my resume by adding those powerful key words, making it a hitter its never been before, but also taught me easy tricks during the Mock Interview on how to make interviewing fun. They were fast, efficient, friendly and very professional. I know I have a much better chance to relocate to the US now.
Gabriella T. from Hungary
It gives me great pleasure to recommend A Better Interview. I can say that I would not be where I am today were it not for A Better Interview. They took the time to respond to my concerns and made me comfortable with the interview process, and answered all my questions. They are an example of the highest standard that all companies should aspire to.
I hired 'A Better Interview' to update my resume and he not only updated the format and structure but was able to make it more deliberate, precise, condensed and clearly read! These guys are great and highly recommended. thanks guys!
A Better Interview could not have come at a better time in my job search efforts. Being an experienced, yet unemployed professional, was unsettling at best and very stressful at its worst. Marc's service gave me the support I needed in updating both my resume and LinkedIn profile. I will continue to give A Better Interview my referrals and would recommend giving his services as a gift to others in need of a confidence and job search boost.
A Better Interview is the best thing that happened to my job search. I was hesitant at first since I was sending resumes out and not even getting any interviews. After having my resume reviewed and integrating those key words I was lacking, it really helped. The mock interview service helped give me the confidence to get through my interview and feel better prepared with my 'must-have' checklists. I landed the job and am looking forward to starting my new career thanks to A Better Interview.
I never thought I needed interview practice, but when going from a part time job to a full time career I wasn't getting any responses. When I saw my dream career opportunity I was hesitant to apply. I knew my resume had good information, but I couldn't figure out how to SELL myself. That's why I reached out to A Better Interview for help. They helped me rework my resume and coached me before each interview and I got the job! Couldn't have done it without their help.
What a great help abetterinterview.com has been for me! They really took the time to help me organize my resume, as well as offer advice on how to look for a job. They offered creative thoughts, which provided me a different direction that I had never been given before. After reworking my resume and organizing my goals, abetterinterview.com really has me moving in a positive direction!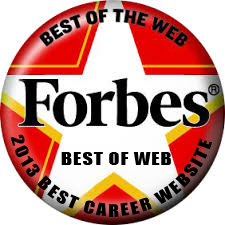 Categories