Considering the situation with the job market today, many students and graduates are right to be concerned when and whether they'll really put in use the education they have invested in, working a full time job in the industry they love and know. Instead of accepting their (un)employment status they should rather choose a part-time position and gain some experience to enhance their resumes, while still searching for the best job. People in-between jobs can also benefit from some part-time options. Money may not be the main motivation, but should certainly be considered, since you can't always ask from your parents and your social life demands cash. Also, you can't forget that the sooner you start saving some money, the quicker you'll be living in your own apartment. Here are few part-time jobs that can benefit your experience and your pocket:
Bartending or Waitressing Jobs: Because of the alcohol and party association, people assume that having experience working as a bartender or waiter is a bad thing so they might even not mention it in their resume, but they'll be wrong. It's in the way you present it on your resume and also during the interview. As a bartender and waiter(ess), you are required to responsibly handle the cash, have good communication skills and be patient with the guests, as well as to be able to multitask. The owner of the bar or restaurant you work in is putting a lot of trust in you and that trust needs to be earned. Mention these important key notes in your resume and the reader will gain a whole new perspective on the subject.
Job in Your Industry or in a Related One: When your potential employers see on your resume a listed part-time job in your own industry or in a related field, be sure that they'll know how to appreciate the experience you've gained. Having mostly the same duties as your full time job colleagues, they'll recognize that you are serious about your future career. In your resume, offer references from that position. If you make an impression, your part time job may even earn you a full time position in the same company.
Administrative Job: An office part-time job where you've taken on responsibilities and learned how to communicate in an office environment shows recruiters, and possible future employers, that you'll be capable and comfortable of doing the same in their companies. Don't forget to mention in your resume the projects you've worked on, particularly if they've earned you some awards.
Volunteering: Volunteering will show that you are a hard worker and that money isn't your first concern since you are willing to spend your free time helping the progress of an organization without being paid for the job that you do. The skills you've acquired will certainly interest your possible future employers.
Your part time job should have the same attention in your resume as a full time job. Include all the important information, your position title, the duties and responsibilities you've had and the tasks you've performed. If you have references, mention the option of providing them upon request. Express your work experience openly and keep in mind that these part time jobs may bet the reason the hiring managers will decide to give you a chance of getting a great full time job. Good luck in your job search!
Guest Author:
Dave Stevenson is known as a professional resume writer, he has been a professional blogger for more than 5 years. Find out more about resumes, CVs and cover letter on his website: liveresumeexamples.com
Testimonials
If you're looking for a perfect resume or the best advice on how to master an interview, A Better Interview is your best choice. I'm really grateful I found them. They not only rephrased my resume by adding those powerful key words, making it a hitter its never been before, but also taught me easy tricks during the Mock Interview on how to make interviewing fun. They were fast, efficient, friendly and very professional. I know I have a much better chance to relocate to the US now.
Gabriella T. from Hungary
It gives me great pleasure to recommend A Better Interview. I can say that I would not be where I am today were it not for A Better Interview. They took the time to respond to my concerns and made me comfortable with the interview process, and answered all my questions. They are an example of the highest standard that all companies should aspire to.
Kevin W. - New York
I hired 'A Better Interview' to update my resume and he not only updated the format and structure but was able to make it more deliberate, precise, condensed and clearly read! These guys are great and highly recommended. thanks guys!
Mark F. - New Jersey
A Better Interview could not have come at a better time in my job search efforts. Being an experienced, yet unemployed professional, was unsettling at best and very stressful at its worst. Marc's service gave me the support I needed in updating both my resume and LinkedIn profile. I will continue to give A Better Interview my referrals and would recommend giving his services as a gift to others in need of a confidence and job search boost.
Cherie C. - Illinois
A Better Interview is the best thing that happened to my job search. I was hesitant at first since I was sending resumes out and not even getting any interviews. After having my resume reviewed and integrating those key words I was lacking, it really helped. The mock interview service helped give me the confidence to get through my interview and feel better prepared with my 'must-have' checklists. I landed the job and am looking forward to starting my new career thanks to A Better Interview.
Jess D. - California
I never thought I needed interview practice, but when going from a part time job to a full time career I wasn't getting any responses. When I saw my dream career opportunity I was hesitant to apply. I knew my resume had good information, but I couldn't figure out how to SELL myself. That's why I reached out to A Better Interview for help. They helped me rework my resume and coached me before each interview and I got the job! Couldn't have done it without their help.
Jay P. - New Jersey
What a great help abetterinterview.com has been for me! They really took the time to help me organize my resume, as well as offer advice on how to look for a job. They offered creative thoughts, which provided me a different direction that I had never been given before. After reworking my resume and organizing my goals, abetterinterview.com really has me moving in a positive direction!
Lisa P. - Connecticut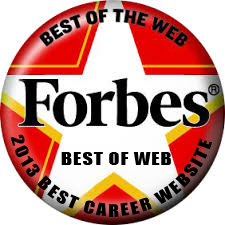 Archives