Guest Author: Ande Scherf
There it is. You see it in your inbox. The subject is titled "Interview Request". The sender is from a recruiter with the company you just applied at. Your heart starts pumping, you are excited, and you feel a sense of relief. You have sent hundreds of resumes out and finally have received a response. You click on the message and it reads:
Dear (You),
Thank you for applying for our open position, we are interested in discussing the position with you. I would like to set up a time for a quick phone call so we can talk further. Can you please give me some available times over the next few days? We would need about 20-30 minutes. Thanks!
Signed,
Recruiter Who Controls Your Fate
Instantly, you feel a little sad. Why do we feel this way? Because, we loathe phone screens! We want to talk to a real, live person. It also tells you that you could be one of many applying for this job and who knows how many phone screens they have scheduled. Phone screens are the favorite weapon of a recruiter because in a short 20-30 minutes, they think they can determine the following:
The accuracy of your resume- Do you have the experience you say you do
Determine if you can you carry on a conversation
Answer basic questions
Phone screens are here to stay and are often taken for granted. Recruiters use these as a tool because they can do many phone screens in a day, without a major disruption to their day.  In-person interviews require a lot of coordination between people's schedules and the interviews are typically a lot longer.  Also, you limit bringing in an unqualified candidate and wasting people's time, which could be avoided by conducting a simple phone screen.  No recruiter wants to set up a bad in-person interview because it reflects poorly on them.
People assume these interviews are a simple formality, but in reality people are taking themselves out of the running by having poor phone interviews.
Here are some tips for a successful phone interview:
Answer Their Questions – Sounds simple, but too many times people talk AROUND the question and do not directly answer them. Phone screens are about seeing if you and your background are a fit. They are asking these specific questions for a reason.
Do Not Do Phone Screens From A Car – This drives recruiters crazy because it indicates that you are not taking the interview seriously or you do not want to block off time to focus on the interview. Either way this does not reflect well on you. Block out the time and go somewhere private where you can focus.
Build A Rapport – Recruiters are looking for that small glimmer of connection. Show some personality, tell a joke (non-offensive), or ask about their background. You have a small window of time, but try to build a connection.
Make sure to ask at least one or two questions about the company and/or the job. Do not flood them with questions, save those for the in-person interview.
Phone screens are here to stay, so you need to start preparing for them like you would for a face-to-face interview. For full preparation or more specifics on how to properly prepare for these interviews, please contact us for more information. In the mean time, good luck!
Ande
FREE e-book!
Search A Better Interview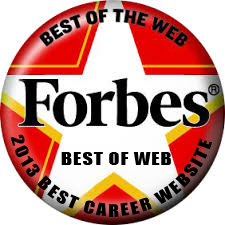 Categories