I felt it was time for a controversial article, so here we go. What's the deal with recruiters? When I say recruiters, I mean headhunters. There are so many questions and controversy surrounding them and I felt it was time to address this.
How Do Recruiters Get Paid? Well, the rumor around this one is that you get a lower salary offer from the company because recruiters get a chunk of money off the top. The good news is, that is very far from the truth! Let me explain…There are two ways a recruiter is paid: contingent or retained, contingent being the most popular. Here's how it works: A recruiting firm will call company X and negotiate a "fee". This fee is a percentage of the candidates compensation that is paid to the recruiter when a candidate is successfully hired. The average fee is usually around 15-20%, but can go as high as 30%; this all depends on the type of position being recruited for. The firm then decides on how much money the actual recruiter gets from that fee, this can range from 0-100% of the fee paid by the company. Let me explain with numbers. Recruiter places candidate John at Company X. John makes $100k. Company X pays recruiting firm a 25% fee ($25,000). Recruiters then make their percentage fee on that $25,000; let's assume 10% or $2,500. Some recruiters can receive a salary in addition to commission, while some are simply commission based. It's also important to note that recruiters are only paid if the candidate stays with the company for at least a previously contracted period of time (usually 90 days).
Why Don't I Hear Back From Recruiters? This is the question I hear all the time regarding recruiters. Well, honestly, it has two answers; one – you didn't do your research, or two – the recruiter doesn't care about you. So first, you didn't do your research. Just because you called a recruiter does not mean they have jobs for every industry or level in the world, therefore; they may not have jobs for you. Most recruiters specialize in specific locations and industries. Do your research and find the recruiters that are right for you. This will increase your chances that they will be able to actually help you.
Secondly, most recruiters will not care about you if they know they cannot place you. This has nothing to do with your profession, but whether or not they specialize in your area. In large recruiting firms, they hold their recruiters to quotas. These quotas cover anything from how many people they call per day, how many interviews they have in person, to how many people they hire. To these firms, you are just a statistic. A statistic because the recruiter needs to "interview" people so they can meet their quota.
The secret here again is that you have to do your research and find a great recruiter. If you go to a great recruiter, they will have connections with the companies in your industry and will be able to help you.
One challenge with recruiters is that many of them simply search the internet to find jobs to recruit for and use you (the qualified candidate) as bait to get a contract with the company. This means they will send a blind email to the company with your resume attached. You are led to believe they have active jobs that you have a chance at getting, however, they may simply be using you to get that company to become their client so they can make placements with them in the future.
Sad, but true. After reading all of this, you might think you should find and work with every recruiter possible! Why not? Let them all find jobs for you, right? It will improve your chances of getting a job, right? NO, Wrong!
You definitely do not want to do this. You do not want to saturate yourself through all social media, major job boards and recruiters. What can happen is the potential employer you really want to work for receives your resume from 10+ different sources and this just makes them mad. They simply do not want to look at your resume 10 times over and after seeing it the first two or three times they may just throw it out. Whether this is wrong is a topic for another article and debate for another time.
We'll say it again, and again, research the recruiters and limit the number you work with to two or three. In addition to this, tell them you will not send them your resume unless they tell you exactly who they will be sending your resume too. This is a good way for you to track where your resume is going so you don't "over apply" to the jobs as well as stay behind the driver's wheel!
When you speak with them, do not be afraid to question their background. What do they know about your job or industry? What is their track record in your industry? How many placements have they made? What companies are they going to send your resume too? While these may seem as bold questions, it is a better precaution to take rather then ruining your chances for a job with a new employer.
At the end of the day, recruiters are not crooks, devious or self-centered people. Most of them are good people who work long hours and are paid on commission trying to make a living. As with any industry, a few bad eggs have given the industry a bad name. I can promise you there are very good recruiters out there, you just need to find them.
Feel free to comment below and keep the discussion going! I will respond to all of your comments.
Also, we encourage you to check out our Facebook page. If you LIKE us, we will give you free interviewing and job searching guides. Every advantage you can get in your job transition will get you that much closer to your dream job.
Testimonials
It is my absolute pleasure to recommend Marc. After five years at the same company, my interviewing skills had become somewhat rusty and I quickly became discouraged in my job search as I would make it really far in the interview process at a company, only to lose the job to "someone with more experience." That all turned around when I started working with Marc.
The A Better Interview website was very helpful, with many insightful articles, however, it was my one-one one interaction with Marc that I feel made the biggest difference. He brought a clear and experienced view to questions or concerns I had about how an interview went and the process I should expect, and there was always an innovative or creative approach in how to answer interview questions that would set me apart from the crowd. After getting so many helpful answers to my random questions on chat, I decided to go for the mock interview, which with his 2+ hours of expertise, proved to be the golden ticket to my dream job.
He was not just a career coach but a friend who truly wanted me to succeed in my job search, interview, negotiation and new career and was willing to spend all night on the phone if I felt I needed it. He truly cares about his clients and has an overwhelming excitement for what he does which really shows through and translates into an amazing service.
Jessica B. - North Carolina
Marc is incredibly insightful, engaging and game changer of the recruitment industry. I highly recommend Marc.
Marc was a pleasure to work with. He was always willing to offer his assistance in all aspects of my job hunt including interview preparation and resume writing. He was also punctual at each step of the process which was a tremendous help. If you're stuck in a rut and looking to advance in your career, I recommend you email Marc as soon as possible.
If you're looking for a perfect resume or the best advice on how to master an interview, A Better Interview is your best choice. I'm really grateful I found them. They not only rephrased my resume by adding those powerful key words, making it a hitter its never been before, but also taught me easy tricks during the Mock Interview on how to make interviewing fun. They were fast, efficient, friendly and very professional. I know I have a much better chance to relocate to the US now.
Gabriella T. from Hungary
It gives me great pleasure to recommend A Better Interview. I can say that I would not be where I am today were it not for A Better Interview. They took the time to respond to my concerns and made me comfortable with the interview process, and answered all my questions. They are an example of the highest standard that all companies should aspire to.
I hired 'A Better Interview' to update my resume and he not only updated the format and structure but was able to make it more deliberate, precise, condensed and clearly read! These guys are great and highly recommended. thanks guys!
A Better Interview could not have come at a better time in my job search efforts. Being an experienced, yet unemployed professional, was unsettling at best and very stressful at its worst. Marc's service gave me the support I needed in updating both my resume and LinkedIn profile. I will continue to give A Better Interview my referrals and would recommend giving his services as a gift to others in need of a confidence and job search boost.
A Better Interview is the best thing that happened to my job search. I was hesitant at first since I was sending resumes out and not even getting any interviews. After having my resume reviewed and integrating those key words I was lacking, it really helped. The mock interview service helped give me the confidence to get through my interview and feel better prepared with my 'must-have' checklists. I landed the job and am looking forward to starting my new career thanks to A Better Interview.
I never thought I needed interview practice, but when going from a part time job to a full time career I wasn't getting any responses. When I saw my dream career opportunity I was hesitant to apply. I knew my resume had good information, but I couldn't figure out how to SELL myself. That's why I reached out to A Better Interview for help. They helped me rework my resume and coached me before each interview and I got the job! Couldn't have done it without their help.
What a great help abetterinterview.com has been for me! They really took the time to help me organize my resume, as well as offer advice on how to look for a job. They offered creative thoughts, which provided me a different direction that I had never been given before. After reworking my resume and organizing my goals, abetterinterview.com really has me moving in a positive direction!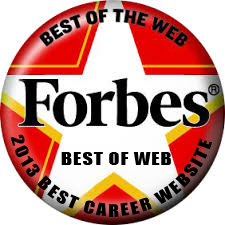 Categories