Do you remember when you were being let go, fired or reduced? It probably felt like the worst day of your life or maybe even unfair and unjust. The reason I say this is because I recently watched a movie,
Up In The Air
, and it had a great a quote in it. George Clooney plays the main character and when he fired someone he would say,
"Anybody who ever built an empire, or changed the world, sat where you are now. And it's *because* they sat there that they were able to do it."
What a great quote, right? The point of this article is for those who are unemployed or in transition. It's so easy to become depressed, unmotivated or angry.
What happens when you let these feelings or emotions overcome you is that they begin to show in your attitude and more importantly in your interviewing. Nobody wants to hire anyone who constantly says, "Woe is me". Any successful job search will take three-six months. If you can understand that and agree with it, then you be okay with the process taking time. Again, if you can agree with it, then there is no reason to have the debbie-downer attitude. We all understand it is a tough situation to go through, but even in this bad economy, there are still plenty of jobs out there to be filled.
How do you overcome this then?
Being unemployed can be a good thing. It gives you a chance to get back on track with what you love…to reconnect with your passions. Take the time to seek out new opportunities, professions or industries that aligned with what you love or believe in. It will give the chance to reconsider what you've been doing or possibly leverage it into something else… maybe start your own business!
Some many times, when I was a corporate recruiter, I would interview people who had some kind of chip on their shoulder about whatever reason and as a trained interviewer, I was able to easily see through it. I'm not saying that you should never feel depressed, unmotivated or angry, but what I am saying is that you should be able to bottle them in an interview. I used to love interviewing people who were excited about the opportunity, who wanted to learn more and who were showing me their enthusiasm. It's infectious and it makes you want to "like" the person! Now, think of the opposite. Someone walks in and is unhappy, complaining about how they were unjustly fired and just has a puss on their face. Would you hire that someone?
Remember, its *because* you were able to sit in that chair and take that firing that you will be able to rise up and move on to something bigger and better.
It was believed that when a phoenix died, it would turn into ashes, but from the ashes of its predecessor arose a new phoenix. That is what is happening here, you are being reborn and preparing yourself to build your empire and change the world!

Testimonials
It is my absolute pleasure to recommend Marc. After five years at the same company, my interviewing skills had become somewhat rusty and I quickly became discouraged in my job search as I would make it really far in the interview process at a company, only to lose the job to "someone with more experience." That all turned around when I started working with Marc.
The A Better Interview website was very helpful, with many insightful articles, however, it was my one-one one interaction with Marc that I feel made the biggest difference. He brought a clear and experienced view to questions or concerns I had about how an interview went and the process I should expect, and there was always an innovative or creative approach in how to answer interview questions that would set me apart from the crowd. After getting so many helpful answers to my random questions on chat, I decided to go for the mock interview, which with his 2+ hours of expertise, proved to be the golden ticket to my dream job.
He was not just a career coach but a friend who truly wanted me to succeed in my job search, interview, negotiation and new career and was willing to spend all night on the phone if I felt I needed it. He truly cares about his clients and has an overwhelming excitement for what he does which really shows through and translates into an amazing service.
Jessica B. - North Carolina
Marc is incredibly insightful, engaging and game changer of the recruitment industry. I highly recommend Marc.
Marc was a pleasure to work with. He was always willing to offer his assistance in all aspects of my job hunt including interview preparation and resume writing. He was also punctual at each step of the process which was a tremendous help. If you're stuck in a rut and looking to advance in your career, I recommend you email Marc as soon as possible.
If you're looking for a perfect resume or the best advice on how to master an interview, A Better Interview is your best choice. I'm really grateful I found them. They not only rephrased my resume by adding those powerful key words, making it a hitter its never been before, but also taught me easy tricks during the Mock Interview on how to make interviewing fun. They were fast, efficient, friendly and very professional. I know I have a much better chance to relocate to the US now.
Gabriella T. from Hungary
It gives me great pleasure to recommend A Better Interview. I can say that I would not be where I am today were it not for A Better Interview. They took the time to respond to my concerns and made me comfortable with the interview process, and answered all my questions. They are an example of the highest standard that all companies should aspire to.
I hired 'A Better Interview' to update my resume and he not only updated the format and structure but was able to make it more deliberate, precise, condensed and clearly read! These guys are great and highly recommended. thanks guys!
A Better Interview could not have come at a better time in my job search efforts. Being an experienced, yet unemployed professional, was unsettling at best and very stressful at its worst. Marc's service gave me the support I needed in updating both my resume and LinkedIn profile. I will continue to give A Better Interview my referrals and would recommend giving his services as a gift to others in need of a confidence and job search boost.
A Better Interview is the best thing that happened to my job search. I was hesitant at first since I was sending resumes out and not even getting any interviews. After having my resume reviewed and integrating those key words I was lacking, it really helped. The mock interview service helped give me the confidence to get through my interview and feel better prepared with my 'must-have' checklists. I landed the job and am looking forward to starting my new career thanks to A Better Interview.
I never thought I needed interview practice, but when going from a part time job to a full time career I wasn't getting any responses. When I saw my dream career opportunity I was hesitant to apply. I knew my resume had good information, but I couldn't figure out how to SELL myself. That's why I reached out to A Better Interview for help. They helped me rework my resume and coached me before each interview and I got the job! Couldn't have done it without their help.
What a great help abetterinterview.com has been for me! They really took the time to help me organize my resume, as well as offer advice on how to look for a job. They offered creative thoughts, which provided me a different direction that I had never been given before. After reworking my resume and organizing my goals, abetterinterview.com really has me moving in a positive direction!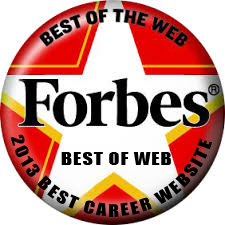 Categories