Guest Author
We've all been there…standing in the elevator, nervously wondering what's in store for the next two hours. Hoping it goes well, and wishing that you just felt…more confident.
Have you ever gone into an interview feeling a little desperate for the job? Feeling like on the outside you smile and greet people, but on the inside you are hoping that they don't notice that your hands are sweaty or your shoulders are tense. And all you are thinking is "Please pick me. Please pick me. Please pick me."
It's a scary place to be. You are interviewing not only because you want the job, but often also because you need the money. And well…it can feel a little bit shameful.
So, to end the shame let's pull out a handy dating analogy! Interviewing the "pick me please!' mindset is a lot like dating in highschool when you are wearing glasses, braces, an a solid 1980′s wardrobe. You spend time lurking near lockers desperately hoping that the hot guy asks you out or the beautiful girl notices you. You hover, make yourself available, and just ask to be slapped down. Sadly, you become the Duckie of the interviewing world (if you don't know this reference then go and watch Pretty in Pink. Seriously).
And unfortunately, people can smell that all over you.
So, what to do?
The answer (of course!) involves changing your mindset. When you are interviewing, and they like you, the company makes you an offer. It's called an offer because it is then up to you to accept the terms and start work, right? It's not a legally binding agreement or a proposal for marriage (another legally binding agreement). All a company can do when they like you is to make you an offer.
You get to decide if you accept.
And that is the key to a great interview: instead of the "pick me" mindset, how about the "I'm interviewing you just as much as you are interviewing me" mindset? Or put even more simply: "I choose you." There is something inherently cool and confident about a person who takes some of the power back and makes a choice. When you walk into your first meeting with "I'm interested in this job, and I'm excited to see if I want to choose it" as the thought in your brain, you come across as quietly confident.
No sweaty palms. No forced smile.
How would that feel?
Try it on your next interview and see how it goes! (And feel free to do your homework first by watching Pretty in Pink. It only takes about one brain cell to keep up with the plot. You are welcome!)
Feeling stuck in your job? Then head to www.therevolutionaryclub.com to sign up for my FREE get UNstuck kit over here. And, if you have a career goal you are working on but can't seem to get traction, then join the radical party over here. It's kind of life-changing – so don't miss out!
Testimonials
If you're looking for a perfect resume or the best advice on how to master an interview, A Better Interview is your best choice. I'm really grateful I found them. They not only rephrased my resume by adding those powerful key words, making it a hitter its never been before, but also taught me easy tricks during the Mock Interview on how to make interviewing fun. They were fast, efficient, friendly and very professional. I know I have a much better chance to relocate to the US now.
Gabriella T. from Hungary
It gives me great pleasure to recommend A Better Interview. I can say that I would not be where I am today were it not for A Better Interview. They took the time to respond to my concerns and made me comfortable with the interview process, and answered all my questions. They are an example of the highest standard that all companies should aspire to.
Kevin W. - New York
I hired 'A Better Interview' to update my resume and he not only updated the format and structure but was able to make it more deliberate, precise, condensed and clearly read! These guys are great and highly recommended. thanks guys!
Mark F. - New Jersey
A Better Interview could not have come at a better time in my job search efforts. Being an experienced, yet unemployed professional, was unsettling at best and very stressful at its worst. Marc's service gave me the support I needed in updating both my resume and LinkedIn profile. I will continue to give A Better Interview my referrals and would recommend giving his services as a gift to others in need of a confidence and job search boost.
Cherie C. - Illinois
A Better Interview is the best thing that happened to my job search. I was hesitant at first since I was sending resumes out and not even getting any interviews. After having my resume reviewed and integrating those key words I was lacking, it really helped. The mock interview service helped give me the confidence to get through my interview and feel better prepared with my 'must-have' checklists. I landed the job and am looking forward to starting my new career thanks to A Better Interview.
Jess D. - California
I never thought I needed interview practice, but when going from a part time job to a full time career I wasn't getting any responses. When I saw my dream career opportunity I was hesitant to apply. I knew my resume had good information, but I couldn't figure out how to SELL myself. That's why I reached out to A Better Interview for help. They helped me rework my resume and coached me before each interview and I got the job! Couldn't have done it without their help.
Jay P. - New Jersey
What a great help abetterinterview.com has been for me! They really took the time to help me organize my resume, as well as offer advice on how to look for a job. They offered creative thoughts, which provided me a different direction that I had never been given before. After reworking my resume and organizing my goals, abetterinterview.com really has me moving in a positive direction!
Lisa P. - Connecticut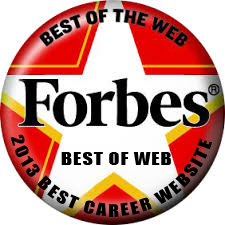 Archives