Many people see a degree as a document that proves study in a certain area, with many more seeing it as nothing more than something that unlocks certain professions. What many people fail to take into account is the mindset of your future employer. Most people cannot see themselves in the terms of human resources. They cannot see themselves as assets that hold an investment value until they are on the other side of the fence. Here is a sneak peak at what your employer may think when you declare that you have a degree.
You have the academic skill to complete a degree
A degree does take a certain amount of academic skill, which means that you are highly likely to be suitable for other roles that require a certain amount of academic know how.
You know a lot about your chosen discipline
You have just had a few years learning about a certain subject. You may not have the industry experience that senior staff have, but you have just spend a solid few years learning the subject matter. You may even be able to offer education tips to people who are less qualified within the company.
You can put work before your social and personal life
Completing university does mean that you can work whilst putting your social and personal life to one side. The people who cannot are often the ones who quit college or fail their course.
You are able to see something through to the end
Staying the course throughout college does take a certain amount of tenacity. This may be a highly desirable skill to an employer who has had a high staff turnover rate lately. An employer may be looking for a better quality employee who will not run at the first sign of trouble.
You are able to work within a certain profession
Some jobs simply cannot be done if you do not have a degree. Sometimes a degree is simply a legal document that allows the employer to hire you.
You are easier to train
If you have just spent the last few years learning, then it is a safe bet that you will not be too difficult to train. It is unlikely that you have a problem with authority, or that you have a work-shy attitude. There is also a good chance that you may take your training and expand upon it in your own time.
Hiring you may help gain a competitive edge
Fresh talent is cheaper which means that if you are really good then the employer can gain an advantage in acquiring you early. Not only does the employer get to use you for a few years whilst you are at your cheapest, but the employer may also be lucky enough to retain you for years and years. This means that you may offer a further competitive edge over others who are paying more and financing retraining more.
Training you may be a wise investment
Training anybody takes a lot of time, which translates into money. A new employee is often not very productive for up to six months after employment. This means that an employer is investing money into an asset that is not yet giving a good return on investment. Not only do other staff have to be paid to cover the work that the new employee is not able to do yet, but another employee must lower his/her output in order to find time to train the new employee. The employer knows that this time and effort poses a risk if you turn out to be a poor employee. A person who has completed university is less likely to be a poor employee, and therefore may be a wise investment.
Guest Author Bio
This article was contributed by Alice N. She is a writer for paper writing service reviews. She loves to write articles on education and career.

Testimonials
If you're looking for a perfect resume or the best advice on how to master an interview, A Better Interview is your best choice. I'm really grateful I found them. They not only rephrased my resume by adding those powerful key words, making it a hitter its never been before, but also taught me easy tricks during the Mock Interview on how to make interviewing fun. They were fast, efficient, friendly and very professional. I know I have a much better chance to relocate to the US now.
Gabriella T. from Hungary
It gives me great pleasure to recommend A Better Interview. I can say that I would not be where I am today were it not for A Better Interview. They took the time to respond to my concerns and made me comfortable with the interview process, and answered all my questions. They are an example of the highest standard that all companies should aspire to.
Kevin W. - New York
I hired 'A Better Interview' to update my resume and he not only updated the format and structure but was able to make it more deliberate, precise, condensed and clearly read! These guys are great and highly recommended. thanks guys!
Mark F. - New Jersey
A Better Interview could not have come at a better time in my job search efforts. Being an experienced, yet unemployed professional, was unsettling at best and very stressful at its worst. Marc's service gave me the support I needed in updating both my resume and LinkedIn profile. I will continue to give A Better Interview my referrals and would recommend giving his services as a gift to others in need of a confidence and job search boost.
Cherie C. - Illinois
A Better Interview is the best thing that happened to my job search. I was hesitant at first since I was sending resumes out and not even getting any interviews. After having my resume reviewed and integrating those key words I was lacking, it really helped. The mock interview service helped give me the confidence to get through my interview and feel better prepared with my 'must-have' checklists. I landed the job and am looking forward to starting my new career thanks to A Better Interview.
Jess D. - California
I never thought I needed interview practice, but when going from a part time job to a full time career I wasn't getting any responses. When I saw my dream career opportunity I was hesitant to apply. I knew my resume had good information, but I couldn't figure out how to SELL myself. That's why I reached out to A Better Interview for help. They helped me rework my resume and coached me before each interview and I got the job! Couldn't have done it without their help.
Jay P. - New Jersey
What a great help abetterinterview.com has been for me! They really took the time to help me organize my resume, as well as offer advice on how to look for a job. They offered creative thoughts, which provided me a different direction that I had never been given before. After reworking my resume and organizing my goals, abetterinterview.com really has me moving in a positive direction!
Lisa P. - Connecticut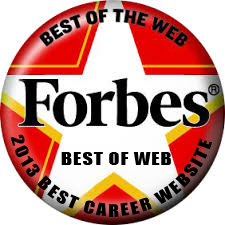 Archives