Have you ever been to a networking event to realize that the conversations you're having are very short? Or do none of your contacts, friends, family, etc seem to want to help you? That's because
no one wants to network with you
! Why? Because you're a stingy networker; you only think of yourself. Networking is a two way street and if you're going down a one way road, you will lose the networking game.
This is very similar to a previous article I posted which talks about people who think the interview is all about themselves. In this essence, you need to realize that networking is about the other person, not you!
Here are some ideas to get rid of that mindset and to flip your networking around.
Instead of going in with the mentality of just getting contacts for yourself and then leaving, change it! Next time you are networking, think of people you know and how they can help the person you're speaking too. You might think, "what a waste of my time" and initially, yes you are right! However, over time, the more you do this, the more people will repay you and you will have made it easy for them to do so. I'm sure you've heard of paying it forward, well here your chance to do so. Next time you're at an event, go prepared with some contacts that you know very well and who would be interested in helping someone out.
Become A Mentor – Whether you have a job or unemployed, you know something that somebody else doesn't. Find a job seeker and become their mentor! Teach them what you have learned throughout your career. Once again, you never know who that other person knows OR who they know who knows someone. With that scenario in mind, let's say you help that person land a new job, they might be able to refer you into the company now. Or maybe they can set up an informal meeting with their new boss in which now that person might know someone they can refer you to. Starting to see where I'm going with this?
Make Introductions On LinkedIn – We all have those connections with people where we haven't spoken to them in a while, but they would help you if you asked. Just recently I had an old college friend reach out to me asking for a contact in the catering business. Luckily, I had another old college friend who owns one of the largest catering businesses in the NYC area. So, I sent them both a message on LinkedIn connecting the two of them. Think of those contacts that you have and how they can benefit other people. LinkedIn is a great tool to stay in touch with old colleagues, friends, hiring managers, etc. Use it to your advantage!
So no longer do you need to be the Networking Grinch, who stole everybody's contacts! Pay it forward and help a fellow job seeker out. We all know someone who can help someone else, so share that information and you will be surprised at the dividends you'll receive.
---
If you want the best odds possible for landing your dream job then you
need
to let me
rewrite your resume for you
; you need to admit you need resume help. If you're unsure then you can email me at marc@abetterinterview.com. I am here to help you and I want you to land your dream job!
Be sure to check out my video in regards to my resume writing service, here.
Testimonials
If you're looking for a perfect resume or the best advice on how to master an interview, A Better Interview is your best choice. I'm really grateful I found them. They not only rephrased my resume by adding those powerful key words, making it a hitter its never been before, but also taught me easy tricks during the Mock Interview on how to make interviewing fun. They were fast, efficient, friendly and very professional. I know I have a much better chance to relocate to the US now.
Gabriella T. from Hungary
It gives me great pleasure to recommend A Better Interview. I can say that I would not be where I am today were it not for A Better Interview. They took the time to respond to my concerns and made me comfortable with the interview process, and answered all my questions. They are an example of the highest standard that all companies should aspire to.
Kevin W. - New York
I hired 'A Better Interview' to update my resume and he not only updated the format and structure but was able to make it more deliberate, precise, condensed and clearly read! These guys are great and highly recommended. thanks guys!
Mark F. - New Jersey
A Better Interview could not have come at a better time in my job search efforts. Being an experienced, yet unemployed professional, was unsettling at best and very stressful at its worst. Marc's service gave me the support I needed in updating both my resume and LinkedIn profile. I will continue to give A Better Interview my referrals and would recommend giving his services as a gift to others in need of a confidence and job search boost.
Cherie C. - Illinois
A Better Interview is the best thing that happened to my job search. I was hesitant at first since I was sending resumes out and not even getting any interviews. After having my resume reviewed and integrating those key words I was lacking, it really helped. The mock interview service helped give me the confidence to get through my interview and feel better prepared with my 'must-have' checklists. I landed the job and am looking forward to starting my new career thanks to A Better Interview.
Jess D. - California
I never thought I needed interview practice, but when going from a part time job to a full time career I wasn't getting any responses. When I saw my dream career opportunity I was hesitant to apply. I knew my resume had good information, but I couldn't figure out how to SELL myself. That's why I reached out to A Better Interview for help. They helped me rework my resume and coached me before each interview and I got the job! Couldn't have done it without their help.
Jay P. - New Jersey
What a great help abetterinterview.com has been for me! They really took the time to help me organize my resume, as well as offer advice on how to look for a job. They offered creative thoughts, which provided me a different direction that I had never been given before. After reworking my resume and organizing my goals, abetterinterview.com really has me moving in a positive direction!
Lisa P. - Connecticut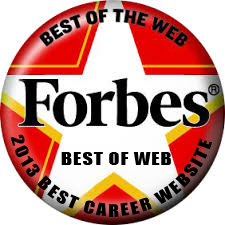 Archives