Guest Author
As a Human Resources professional in today's economy, I will often receive 500+ resumes for a position. Most recently, I posted for an administrative position requiring 3 years prior experience; however we chose someone with no experience for the job, here's why:
The no experience candidate didn't bring any past employer baggage with them. When asked of all of the other candidates, "why they wanted to leave their current position", they answered with a long tale of woe. Endless stories of why they were under-appreciated, underpaid or undervalued by their supervisor. While these reasons were important motivation for them to look for a new job, as an HR professional, it doesn't motivate me to hire you. When candidates speak negatively of their current employer it often casts doubt on a candidate's integrity as a potential employee for us.
The no experience candidate was excited about what we do. On the other hand, because the experienced candidates had done the job before, they showed no interest or creativity. While we recognize that some of them could do the job blindfolded in their sleep, it gave us the impression that they would be asleep working for us. Candidates should show passion for what they do and can do, tell us what new skills or insights that you could bring to the table.
The no experience candidate was not only interested in the salary. Often the first question I get in an interview is what the position is paying? While salary is important, none of our experienced candidates were interested in growing with our company. In addition, they asked no questions about further training or educational opportunities within our company or learning more about the business.
The no experience candidate asked questions. None of our experienced candidates asked any questions about the position, why it was open or even what we expect of our employees. Ask questions!! Show us that if we offer you position that you want to be successful here and cultural fit.
Also, we encourage you to check out our Facebook page. If you LIKE us, we will give you free interviewing and job searching guides. Every advantage you can get in your job transition will get you that much closer to your dream job.
Testimonials
If you're looking for a perfect resume or the best advice on how to master an interview, A Better Interview is your best choice. I'm really grateful I found them. They not only rephrased my resume by adding those powerful key words, making it a hitter its never been before, but also taught me easy tricks during the Mock Interview on how to make interviewing fun. They were fast, efficient, friendly and very professional. I know I have a much better chance to relocate to the US now.
Gabriella T. from Hungary
It gives me great pleasure to recommend A Better Interview. I can say that I would not be where I am today were it not for A Better Interview. They took the time to respond to my concerns and made me comfortable with the interview process, and answered all my questions. They are an example of the highest standard that all companies should aspire to.
Kevin W. - New York
I hired 'A Better Interview' to update my resume and he not only updated the format and structure but was able to make it more deliberate, precise, condensed and clearly read! These guys are great and highly recommended. thanks guys!
Mark F. - New Jersey
A Better Interview could not have come at a better time in my job search efforts. Being an experienced, yet unemployed professional, was unsettling at best and very stressful at its worst. Marc's service gave me the support I needed in updating both my resume and LinkedIn profile. I will continue to give A Better Interview my referrals and would recommend giving his services as a gift to others in need of a confidence and job search boost.
Cherie C. - Illinois
A Better Interview is the best thing that happened to my job search. I was hesitant at first since I was sending resumes out and not even getting any interviews. After having my resume reviewed and integrating those key words I was lacking, it really helped. The mock interview service helped give me the confidence to get through my interview and feel better prepared with my 'must-have' checklists. I landed the job and am looking forward to starting my new career thanks to A Better Interview.
Jess D. - California
I never thought I needed interview practice, but when going from a part time job to a full time career I wasn't getting any responses. When I saw my dream career opportunity I was hesitant to apply. I knew my resume had good information, but I couldn't figure out how to SELL myself. That's why I reached out to A Better Interview for help. They helped me rework my resume and coached me before each interview and I got the job! Couldn't have done it without their help.
Jay P. - New Jersey
What a great help abetterinterview.com has been for me! They really took the time to help me organize my resume, as well as offer advice on how to look for a job. They offered creative thoughts, which provided me a different direction that I had never been given before. After reworking my resume and organizing my goals, abetterinterview.com really has me moving in a positive direction!
Lisa P. - Connecticut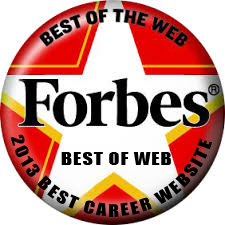 Archives